In-office professional whitening
Teeth tend to become stained when they are not cleaned properly or when your food and drinks are colorful, such as coffee, tea, cola and other staining food products; teeth become yellowish or brownish, unappealing aspect and damaging to how one's smile looks.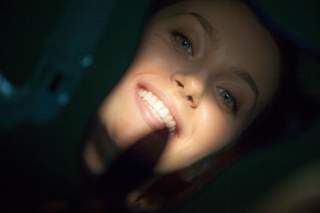 Light-cured whitening has become popular because good results are obtained in a short time and because it is reliable and safe. It is considered the safest cosmetic dentistry procedure, with full satisfaction at the patient end of the deal. This whitening procedure takes place with whitening agents such as hydrogen peroxide or carbamide peroxide.
In-office whitening occurs in only one visit; after only one hour, your smile will be shinier. The treatment uses Opalescence Boost 40%, a higher concentration whitening gel, which will be activated with a special lamp.
At-home whitening is performed with trays and it uses a lower concentration (Opalescence 16%). The trays are worn 3 to 7 days until the desired result is obtained.
Whitening is not recommended in:
patients with sensitive teeth;
patients with sensitive gums or with receding gums;
patients sensitive or allergic to substances in the whitening product;
too young of age or pregnancy;
unlikely expectations;
dental fluorosis;
brown staining because of cavities;
grey-bluish staining, because of amalgam fillings.
The whitening substance acts only on the organic material: fillings and prosthetic works will not change their color.
During the whitening, teeth should not come in contact with colored food and drinks (red wine, coffee, soft drinks etc.).
---
Professional whitening
Clinical case 22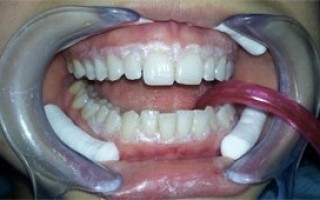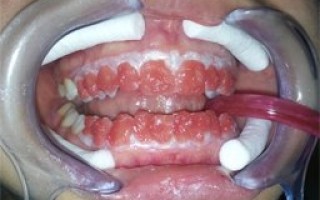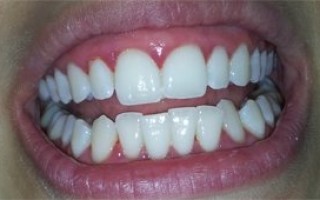 17 September 2014 • Professional whitening →
---
Professional whitening
Clinical case 12
Young patient arrives for consultation for aesthetic reasons. After the lamp whitening treatment (using Opalescence Boost), the result obtained is spectacular.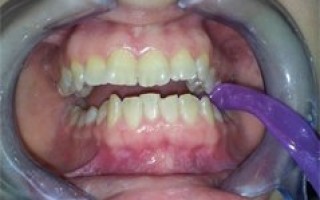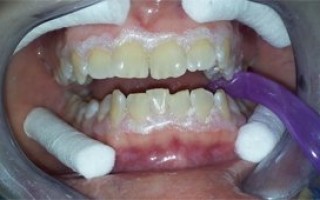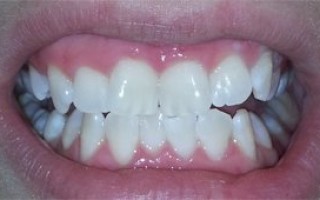 12 Apry 2013 • Professional whitening →
---
If you have any questions about our in-office professional whitening please contact us for more detailed information.
See similar dental services in the Cosmetic dentistry category or the complete list of dentistry services. For costs and pricing of in-office professional whitening, check our cosmetic dentistry prices list.
---