Cosmetic dentistry services
Cosmetic dentistry services by whitening treatments, ceramic (porcelain) and composite veneers, prosthetic restoration from dental porcelain of damaged teeth, by applying modern methods.
Cosmetic dentistry involves a series of dental treatments whose ultimate purpose is given by gorgeous, healthy and natural-looking teeth. These treatment are performed by modern methods that can improve your smile.
Cosmetic dentistry treatments include:
Whitening treatments;
Ceramic (porcelain) and composite veneers;
Dental porcelain prosthetic restoration of frontal teeth damaged by cavities or fractures;
Modern methods of cosmetic dentistry.
---
Teeth tend to become stained when they are not cleaned properly or when your food and drinks are colorful, such as coffee, tea, cola and other staining food products; teeth become yellowish or...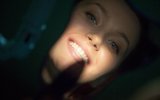 Prosthetic restoration of teeth includes ceramic and composite veneers, all ceramic crowns with excellent aesthetics and zirconia-based crowns highly resistant in time.
---
For details on related services and corresponding prices please see the price list for cosmetic dentistry or the complete list of dental services.
If you have any questions about our cosmetic dentistry services please contact us for more information.
---