Clinical case 30:
Fixed prosthesis with metal-ceramic work
10 February 2015 • Metal-porcelain dental crowns • Dental prosthetic
The 81-year-old patient was presented with a functional and aesthetic problems in the lower jaw. After conducting canal treatments and teeth grinding, we opted for a fixed prosthesis (metal-ceramic work).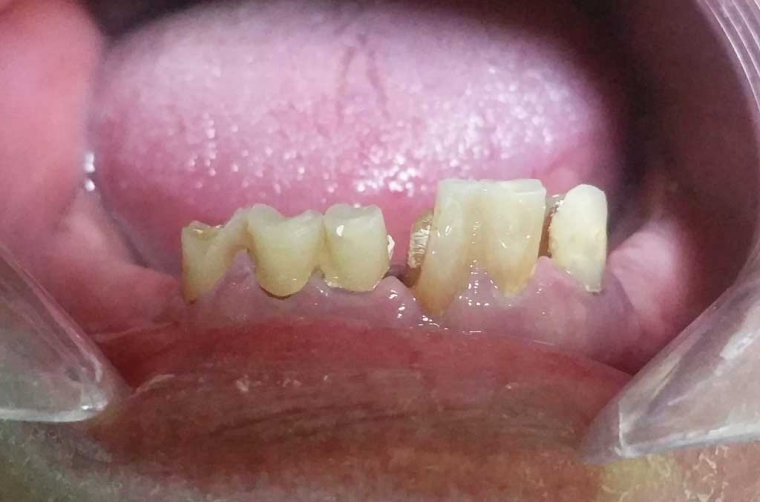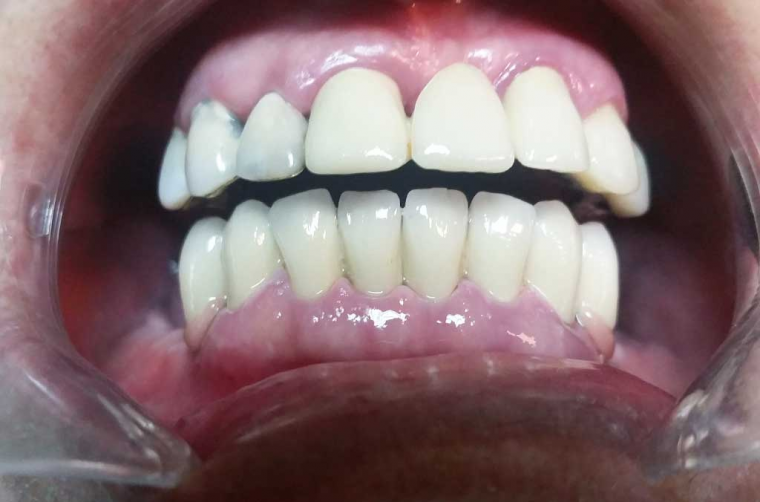 ---
Fixed prosthesis with metal-ceramic work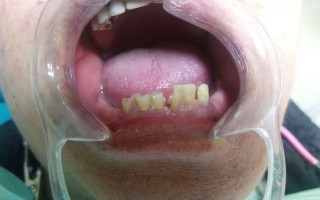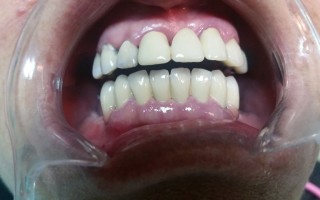 The role of dental crowns is to restore the natural shape and the normal functional condition, of a damaged tooth.
If you have any questions about our metal-porcelain dental crowns please contact us for more detailed information.
See similar dental services in the Dental prosthetic category or the complete list of dentistry services. For costs and pricing of metal-porcelain dental crowns, check our dental prosthetic prices list.
---
Metal-porcelain dental crowns
Cases →
---