Treatment of cavities
Dental caries are the most frequent pathological injury, which damages the tooth hard tissue. In its first phases, they can be identified only by the dentist, after periodic controls.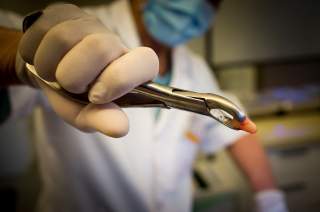 The evolution of cavities leads to the inflammation of the dental pulp, respectively of the nerve, which can result in the latter's extirpation and in the filling of the root canals.
The treatment of cavities involves:
An adequate therapy of dental caries, by the removal of altered tissues.
The application of dental pulp protective and stimulating materials.
Restoration of the tooth, with materials that ensure resistance, good aesthetics and functionality.
If you have any questions about our treatment of cavities please contact us for more detailed information.
See similar dental services in the Odonto-therapy category or the complete list of dentistry services. For costs and pricing of treatment of cavities, check our odonto-therapy prices list.
---